If you're on the hunt for high-tech, comfortable dress clothes, you might have found Ministry of Supply. Their dress pants are pricey. But, is Ministry of Supply men's clothing worth it? Read below for my review of the Ministry of Supply Kinetic Pant.
Disclaimer: this article contains affiliate links, meaning if you purchase a product through a link I may receive a commission at no additional cost to you. I received a pair of pants in exchange for my unbiased review, and as it turns out, I think the Ministry of Supply Kinetic pants are fantastic.
My Review of the Ministry of Supply Kinetic Pant
I took these through the ringer, but you can also check them out here on the Ministry of Supply website. And, check out my video review below.
Okay, What Are We Working With Here?
As a longtime wearer of high-tech pants, including Lululemon and other brands, I've fallen in love with techy, stretchy clothing with an athletic cut.
Being a former athlete–I was a professional pitcher– I have the big lower-half- typically associated with baseball and hockey players.
So, I chose a pair of Kinetic Pants for an upcoming speaking engagement, because I wanted dress pants and a little more formal look without suiting up.
And, I wanted to see how well they truly moved…
So I Worked Out in Them. And walked miles upon miles in Chicago, Boston and DC.
I'm going to cover the following:
First Impressions
Fabric
Fit and craftsmanship
Freedom of movement
Wrinkle resistance
Who should buy them
Overall thoughts and recommendations
When you're done reading, you can buy a pair of your own here or at the bottom of the page.
First Impressions of my Kinetic Pants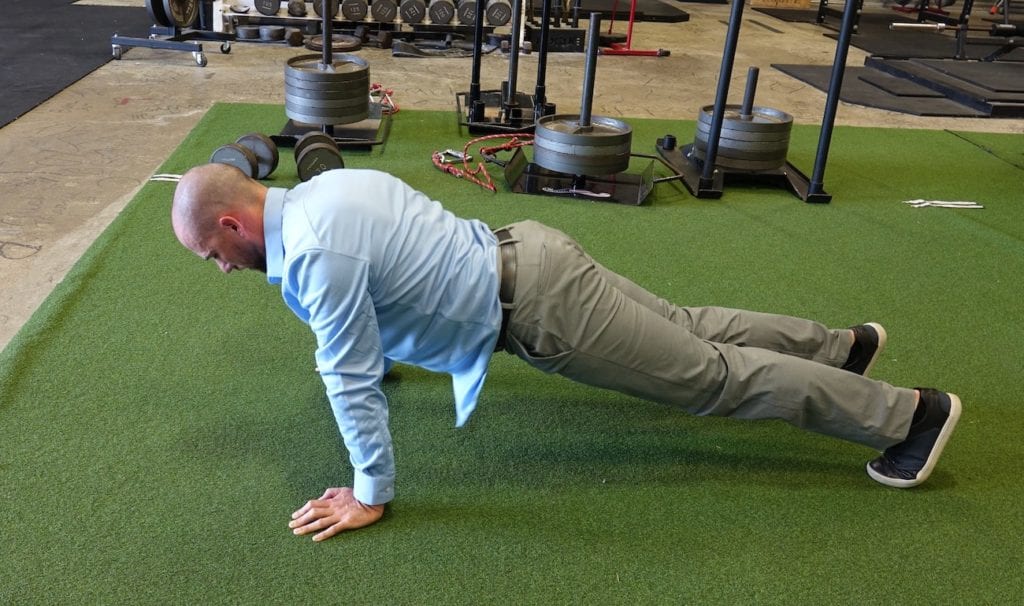 I'm a huge fan of the color I chose, the lightly heathered "shark skin" type of gray you'd find in a traditional suit. Really like them out of the box.
Fabric: Stretchy & Thin But Not Flowy.
I love the fabric – it's not too thin, yet definitely not thick. I received light heathered grey pants, and they looked exactly like a pair of dress slacks.
The fabric is light but has just enough weight to not feel flowy, which is something I personally hate in a pair of pants. So, expect them to feel not quite as light as dress pants, but they move with you really well.
And, the fabric is both stretchy and breathable – it's one of those warp-knit fabrics that moves well with you, stretches and lets a little air through.
Fit: They're GREAT Pants If You've Got an Athletic Build
I was a pitcher, so I had a hard time finding jeans and dress pants that fit my butt and thighs. Often I'd have to size up, which made the waist kind of saggy.
I got a 34, which is what I choose if I can fit into them (my waist is a 33) and they fit great. They look tailored and have just enough room through the thighs and butt.
Basically, if they fit me at 6'0 and 200lbs, they'll probably fit you well unless you're a powerlifter or have abnormally big legs.
Verdict: The cut is really solid for an athletic guy. Fit as well with a little more polished look than my Lululemon ABCs.
Freedom of Movement: Excellent
The Kinetic pant is built really well and has 4-way stretch fabric.
So, the movement freedom is solid. Because of my big thighs and butt, I usually can't squat down well at all in dress or suit pants – I've torn a pair or two on accident.
With these, I can squat, lunge, or kick my legs up in the air like an idiot if I want to. The fabric moves with me and there's nothing I can't do.
Having freedom of movement and some airflow was why I stopped wearing jeans about 5 years ago – I really only wear some sort of tech-fabric pants or shorts now because…they're infinitely better.
Wrinkle Resistance: Solid. City Resistance. Solid.
If I had to iron these, I wouldn't have bought them. I wandered Chicago all day in them and still looked great.
So far, after a few washes, I'm yet to have to iron them. The Kinetic Pants are advertised as wrinkle-resistant and it definitely rings true.
I'm a single dude and I'm busy, so I'm not ironing anything, and I walk a lot around cities. They work great for both.
Who Is The Kinetic Pant For?
For someone who needs to look good and and who is on the go a lot, they're a definite win and worth the premium price.
Real estate agent? Insurance agent? Someone walking the city to meetings and lunches? Someone who walks to work – absolutely. A school prinicipal, an athletic director, lawyer, doctor, physical therapist, MLB front office member – all would find a lot of utility in these.
For me, I'll be doing a lot of public speaking and I'd always rather err on the side of being a little overdressed, even when many of my talks are to athletes and coaches, who wouldn't be in suits themselves.
But if you're going to wear them regularly to work and to walk around the city in the summer grabbing food and coffee over your lunch break, they'll be worth it – you'll be more comfortable, move better and won't have sweaty nuts after 15 minutes outside in the summer.
So, Should You Buy Them? Are Kinetic Pants Worth It?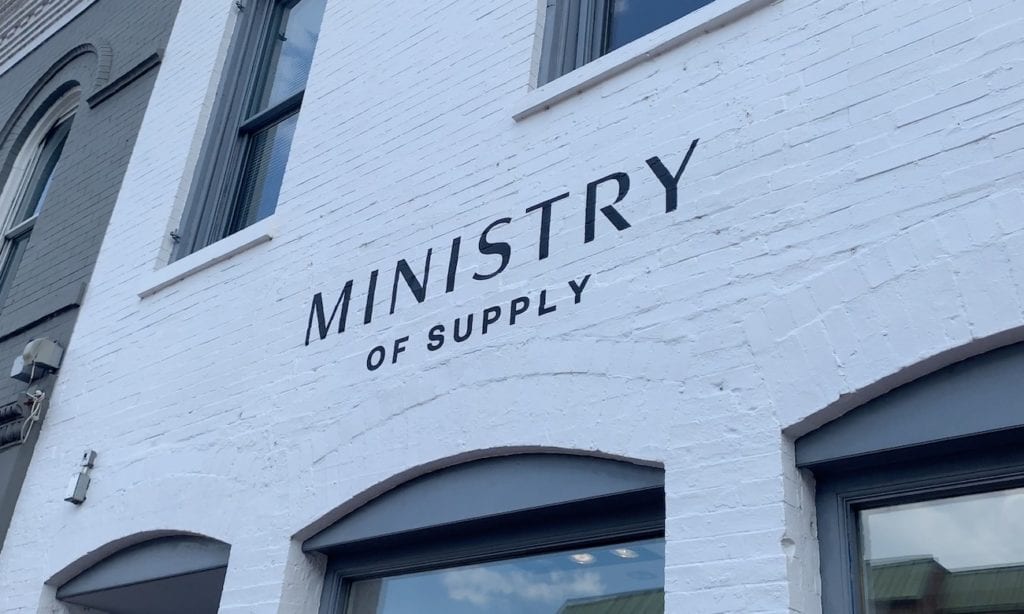 I reached out to Ministry of Supply because I own 10 pairs of Lululemon ABC pants and wanted something more dressy, something that fit a work and speaking purpose. I wanted to look more professional.
I think tech fabrics that stretch and breathe are amazing, and I'm never going back.
Takeaway: I Love Them So Much.
A pair of Ministry of Supply Kinetic Pants will set you back $145, with free returns and exchanges and 100-day return policy.
Sure, they aren't cheap.
But, you could wear these with a blazer, a dress shirt, a tucked in t-shirt or polo – any of it would look solid. I've worn them all sorts of ways.
Where to Buy
Get yourself a pair of Kinetic Pants here, direct from Ministry of supply.
Have a question or comment about this review? Leave it below and I'll help answer any questions you might have.
-Dan